Now a day's Punjabi cinema becomes experimental cinema. In recent years we saw that movie on some creative ideas were released and got appreciation from the audience. Here is another part of this chain is "Titanic"
Shocked!!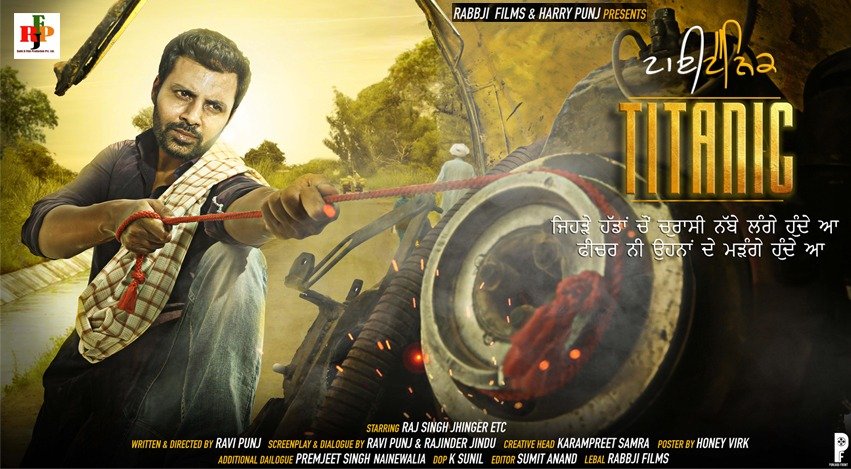 Yes, Titanic is an upcoming Punjabi movie directed by Ravi Punj. The story theme is so unique.There are huge star cast involved in this movie project. Raj Singh Jhinger , Nihal Purba , Garv Moudgill, Kamal Khangoora , Hobby Dhaliwal, Tarsem Paul, Malkeet Rauni, Balwinde Bullet, Gurpreet Bhangu, Satwant Kaur, Satinder Kaur, Simran Sehajpal, Ishhika Azad, Harry Punj etc.
As soon as we heard the Titanic name, all of us had a Hollywood movie in mind. But Ravi Punj has achieved success to make a Punjabi film on the same name. The plot of the movie based on a good subject matter. Ravi Punj is a sensible director. The film's screenplay has also written by him.The lead artist Raj Singh Jhinjer is a well known actor. In many movies he is known for his performance.
The story of the film is filmed in the villages of Sangrur and Barnala
This movie will be released this year.
Comments
comments