Chandigarh, 4th October 2015 (Kulbir Singh Kalsi):- Strands one of India's biggest salon chain, celebrated its 10th anniversary in style and with flamboyance. The boutique city of Chandigarh watched in rapt attention as year's biggest event unfolded and left the city in a daze. On 4thOctober, 2015 at JW Marriot Hotel in Chandigarh, stars descended in full strength to celebrate 10th anniversary of Strands in typical style and swagger. The pedestal witnessed iconic partnership between Strands and The Scissorman launched with fanfare by none other than the doyen of Punjabi music and soul of many Bollywood chartbusters, ALFAAZ (the man behind The Scissorman).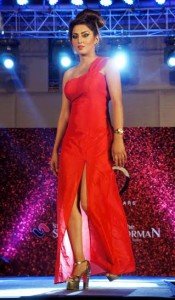 A glittering fashion show adorned by television and filmi divas like Tulip Joshi, Kishwar Merchant & Roop Durgapal scorched the evening. Sufiyana interlude with Moin Sabri, a laughter splash and finale of Punjabi music blast with ALFAAZ defined the evening. The evening was hosted by local blue eyed boy and an established name in the world of acting Gunjan Utreja.
Love book was another gem that was unveiled with fanfare to all which is beginning of redefining the salon industry and connecting with people asking them to tell them self to love yourself all over again. The celebration soiree was all about raising toast to Strands achievements, latest winners and thanking everyone. Strands, today is a rising brand with 60 salons in 14 states across the nation. The brand has completely revolutionized the concept of franchising in India. It has the most entrepreneur friendly franchisee schemes in its quiver. It is on the verge of breaking the barrier to leapfrog in the big league and fulfill the dream of becoming the No. 1 salon chain in the country in the near future.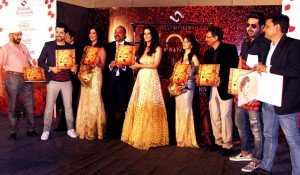 Ten years ago in the suave Chandigarh, seeds of a salon as the next destination were sown by a man who has a habit of seeing beyond the ordinary and creating ideas that embraces the environment in many ways. "Today Strands announced it is ready to redefine the salon industry in humane ways where everyone wins." sums up Mr. Naunihal Singh the CEO and founder of Strands. Taking the legacy and brand triumph ahead Mr. Singh raised the bar by showcasing Vision 2020 of Strands. Under this banner Strands is ready to push the envelope. Mission 500 salons by 2018. Vision of empowering 50,000 underprivileged girls as skilled salon professionals under the aegis of Strands Academy of Skill Development (SASD).
Comments
comments