Mohali (Punjabi Teshan)Here we are talking about multi-talented "Diljott" we can not define her in a single word because that word will limit her roles. Diljott has marked her presence in Punjabi films very well. Her Hindi film as a lead actress is releasing shortly. She is a very good actress no doubt but you will be surprised that this is just one facet of Diljott's personality. She is doing many tasks side by side.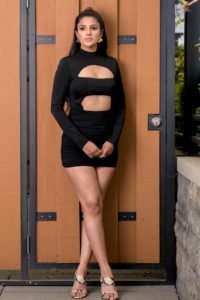 Work Profile:
All we know is that Diljott is a recognized name in the Punjabi media industry. She has worked with many renowned singers and artists like Satinder Sartaaj, Diljit Dosanjh, Happy Raikoti, Jordan Sandhu to name a few . She has done many Punjabi films. Now she is debuting in Hindi movie named "Krispey Rishtey" The movie's release date will be announced very soon. A Punjabi film with Roshan Prince called "Rang Ratta" is also ready for release.
Education Background:
She is the most educated actress and we don't think that any female artist is more qualified than "Diljott" in Punjabi film industry.She has been outstanding in her academics. She is a two times Gold Medalist at the university level. She studied Public Policy from Harvard University, USA; International Development from the University of British Columbia, Vancouver, Canada; Masters in Human Rights, Punjab University (University Gold Medalist); Bachelors of Arts, Psychology Honors, GCG, Punjab University, Chandigarh (University Gold Medalist) and Post Graduate Course in NGO Management, Amity University. Along with being an achiever in academics she has always actively participated in many social activities.
Social Activities:
Diljott under took a noble initiative towards society to perform Philanthropic activities. She formed a foundation "Dream Buds Foundation" which is a registered trust to realize the unfulfilled dreams of the underprivileged. The foundation has done remarkable work during Covid 19 for which she was honoured with "Parman Patra" on independence day 2021 by the Punjab Government at Mohali. On 20th August she was also awarded as an inspirational woman by India Inspirational Women Award, Dream Catchers.
Diljott is doing remarkable work in every aspect of her life. She is very gentle in nature. We wish her a bright future.
Comments
comments