The film is a joint production of White Hill Productions and A&A Advisors
Chandigarh 29th May 2018 (Punjabi Teshan ) Carry On Jatta 2 is one of the most-awaited sequels in Pollywood. It has taken six long years to make the second installment of the super hit comedy from 2012 that had revolutionized the genre. Carry On Jatta had established Gippy Grewal as a bankable star and made the funny four Binnu Dhillon, Gurpreet Ghuggi, Jaswinder Bhalla and Karamjit Anmol household names. All these actors along with Sonam Bajwa, Upasana Singh and Jyoti Sethi are coming back with rib tickling humour.
The trailer of the film has already raised the excitement and curiosity amongst the audience. Especially with Gippy Grewal recreating his character Jass from the prequel, people are eager to watch their favourite star on the silver screen. But did you notice Karamjit Anmol in the trailer? We bet you did not.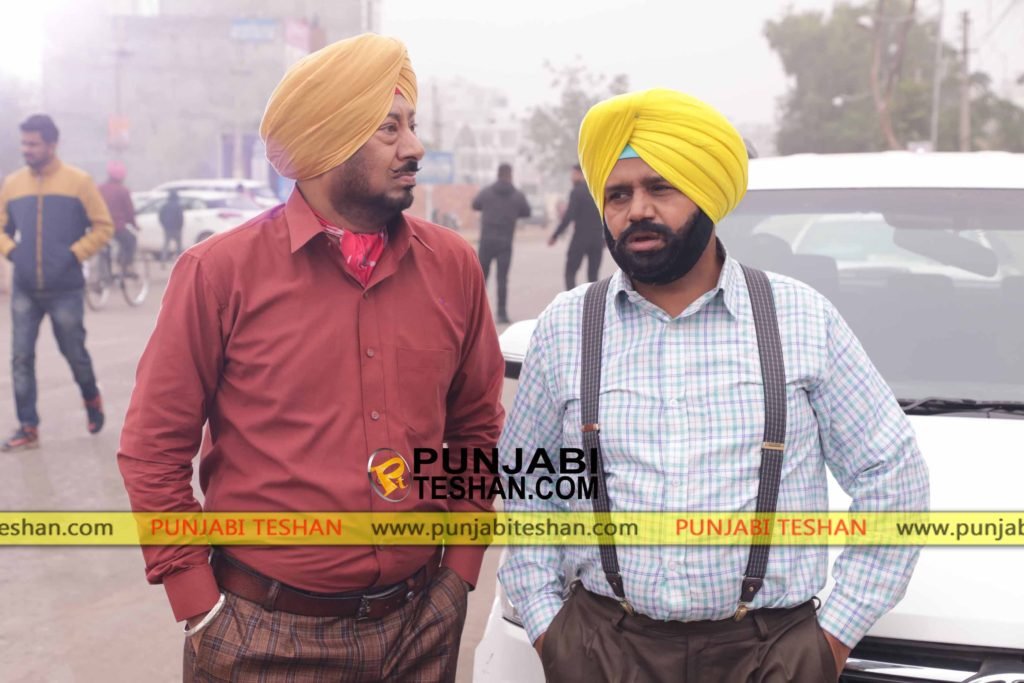 Karamjit Anmol's look in the film was crafted last minute and the whole cast and crew was surprised to see the transformation. As told by the director Smeep Kang , "Karamjit's look for the film was a big decision and it was finalized at the very last moment.  It was actually me decision to enhance his character. On the very first day, when he stepped out of his vanity after the make-up and came onto the set, nobody recognized him. Gippy (Grewal), Binnu (Dhillon), Sonam Bajwa, Jaswinder Bhalla and Gurpreet Ghuggi, nobody could make out that he was indeed Karamjit Anmol in a different get up. We both had so much fun teasing everyone. I am sure people will love him in this new avatar. He is looking adorable."
Karamjit Anmol also shared his experience and told, "Smeep Kang told me that I need to experiment with my looks for Carry On Jatta 2 and I was all game for it. When I stepped on to the sets the first day, all made up and in my character, nobody could recognize me. I mean, not even Gippy, Binnu, Gippy Ji or (Jaswinder) Bhalla Saab. They thought I was some new member of the cast and treated me like that; everyone tried to be formal. But when I revealed my true identity, we had a blast. We laughed so much. Throughout the shooting, our film set was like a big party. Everybody sat around joking, pulling each other's legs and when the camera rolled, we would do the same thing there. Carry On Jatta 2 is the most fun I have had on a film."
Karamjit Anmol's look will be seen on the big screen on 1st June with the worldwide release of Carry On Jatta 2.
Comments
comments