PTC Punjab Film Awards 2015 Coming Soon.
The only Punjabi Award Ceremony where the biggest stars of film
fraternity come together and celebrate excellence in Punjabi Cinema.
The PTC Punjabi Film Awards is not simply an event, its is a
recognition of the finest talent and pride of the Punjabi Film industry.
Nomination For Best Film
Disco Singh (PFABF1)
Punjab 1984 (PFABF2)
Goreyan Nu Daffa Karo (PFABF3)
Jatt James Bond (PFABF4)
To Vote Type PFABF & Your Option (1,2,3 or 4) & Sent It To 56060

_______________________
Nomination For Best Actor
Amrinder Gill – Goreyan Nu Daffa Karo (PFABA1)
Diljit Dosanjh – Punjab 1984 (PFABA2)
Diljit Dosanjh – Disco Singh (PFABA3)
Gippy Grewal – Jatt James Bond (PFABA4)
Harish Verma – Proper Patola (PFABA5)
Jimmy Sheirgill – Aa Gaye Munde UK De (PFABA6)
Nav Bajwa – Fateh (PFABA7)
Roshan Prince – Ishq Brandy (PFABA8)
To Vote Type PFABA & Your Option (1,2,3,4,5,6,7 or 8) & Sent It To 56060
________________________
Nomination For Best Actress
Neeru Bajwa – Aa Gaye Munde UK De (PFABS1)
Neeru Bajwa – Proper Patola (PFABS2)
Simran Kaur Mundi – Mundeyan Ton Bachke Rahin (PFABS3)
Surveen Chawla – Disco Singh (PFABS4)
Zarine Khan – Jatt James Bond (PFABS5)
To Vote Type PFABS & Your Option (1,2,3,4 or 5) & Sent It To 56060
_________________________
Nomination For Best Director
Anurag Singh – Punjab 1984 (PFABD1)
Anurag Singh – Disco Singh (PFABD2)
Ksshitij Choudhary – Mr & Mrs 420 (PFABD3)
Pankaj Batra – Goreyan Nu Daffa Karo (PFABD4)
Rohit Jugraj – Jatt James Bond (PFABD5)
To Vote Type PFABD & Your Option (1,2,3,4 or 5) & Sent It To 56060
__________________________________
Nomination For Best Debut Director
Abhay Baiju Chhabra – Yaaran Da Katchup (PFADD1)
Harish Vyas – Proper Patola (PFADD2)
Jaspreet Rajan – Fateh (PFADD3)
Navinderpal Singh – Mundeyan Ton Bachke Rahin (PFADD4)
Rohit Jugraj – Jatt James Bond (PFADD5)
To Vote Type PFADD & Your Option (1,2,3,4 or 5) & Sent It To 56060
_______________________________
Nomination For Best Best Performance In A Negative Role
Ashish Duggal – 47 to 84 (PFANR1)
Manoj Pahwa – Disco Singh (PFANR2)
Mukesh Rishi – Jatt James Bond (PFANR3)
Pawan Malhotra – Punjab 1984 (PFANR4)
Rahul Dev – Yoddha (PFANR5)
Yaad Grewal – Fateh (PFANR6)
To Vote Type PFANR & Your Option (1,2,3,4,5 or 6) & Sent It To 56060
____________________________
Nomination For Best Debut Male
Hardy Sandhu – Yaaran Da Katchup (PFADM1)
Jassi Gill – Mr & Mrs 420 (PFADM2)
Vansh Bhardwaj – Punjab 1984 (PFADM3)
Varun Sharma – Yaaran Da Katchup (PFADM4)
Zafar Dhillon – 47 to 84 (PFADM5)
To Vote Type PFADM & Your Option (1,2,3,4 or 5) & Sent It To 56060
________________________________
Nomination For Best Debut Female
Apoorva Arora – Disco Singh (PFADF1)
Supreet Bedi – Fateh (PFADF2)
Zarine Khan – Jatt James Bond (PFADF3)
To Vote Type PFADF & Your Option (1,2 or 3) & Sent It To 56060
_______________________________
Nomination For Best Supporting Actress
Poonam Dhillon – Double Di Trouble (PFASS1)
Monica Bedi – Romeo Ranjha (PFASS2)
Natasha Rana – 47 to 84 (PFASS3)
Upasna Singh – Disco Singh (PFASS4)
Wamiqa Gabbi – Ishq Brandy (PFASS5)
To Vote Type PFASS & Your Option (1,2,3,4 or 5) & Sent It To 56060
______________________________
Nomination For Best Supporting Actor
Binnu Dhillon – Mr & Mrs 420 (PFASA1)
Gurpreet Ghuggi – Aa Gaye Munde UK De (PFASA2)
Gurpreet Ghuggi – Jatt James Bond (PFASA3)
Puneet Issar – Fateh (PFASA4)
Yashpal Sharma – Jatt James Bond (PFASA5)
Yograj Singh – Goreyan Nu Daffa Karo (PFASA6)
To Vote Type PFASA & Your Option (1,2,3,4,5 or 6) & Sent It To 56060
___________________________
Nomination For Best Best Performance In A Comic Role
B N Sharma – Disco Singh (PFACR1)
Binnu Dhillon – Goreyan Nu Daffa Karo (PFACR2)
Jaswinder Bhalla – Mr & Mrs 420 (PFACR3)
Karamjit Anmol – Disco Singh (PFACR4)
Teji Sandhu – Proper Patola (PFACR5)
To Vote Type PFACR & Your Option (1,2,3,4 or 5) & Sent It To 56060
________________________________
Nomination For Most Popular Song Of The Year
Beautiful Billo – Diljit Dosanjh (PFASG1)
Chandi Di Dabbi – Gippy Grewal/Sunidhi Chauhan (PFASG2)
Channo – Diljit Dosanjh (PFASG3)
Goreyan Nu Daffa Karo – Amrinder Gill/Shipra Goyal (PFASG4)
Happy Birthday – Diljit Dosanjh (PFASG5)
Naina Nu – Jassi Gill (PFASG6)
Pyar Tere Da Asar – Prabh Gill (PFASG7)
Rangrut – Diljit Dosanjh (PFASG8)
To Vote Type PFASG & Your Option (1,2,3,4,5,6,7 or 8) & Sent It To 56060
__________________________________
Nomination For Best Playback Singer Male
Alfaaz – Hajj (PFAPM1)
Diljit Dosanjh – Happy Birthday (PFAPM2)
Diljit Dosanjh – Swah Banke (PFAPM3)
Feroz Khan – Hathan Vich (PFAPM4)
Jassi Gill – Naina Nu (PFAPM5)
Kamal Khan – Jane Dil (PFAPM6)
Krishna – Raat (PFAPM7)
Prabh Gill – Pyar Tere Da Asar (PFAPM8)
Raj Ranjodh – Ranjha (PFAPM9)
Raja Hasan – Khoon Di Fitrat (PFAPM10)
Roshan Prince – Suraj (PFAPM11)
To Vote Type PFAPM & Your Option (1,2,3,4,5,6,7,8,9,10 or 11) & Sent It To 56060
_________________________________
Nomination For Best Playback Singer Female
Ashpreet Jugni – Hun Main Kisnu Watan Kahunga (PFAPF1)
Harshdeep Kaur – Lori (PFAPF2)
Jaspinder Narula – Jane Dil (PFAPF3)
Kavita Seth – Ishqa Ishqa (PFAPF4)
Sunidhi Chauhan – Ehsaas Da Rishta (PFAPF5)
Sunidhi Chauhan – Laatu (PFAPF6)
Tarannum Malik – Ranjha (PFAPF7)
To Vote Type PFAPF & Your Option (1,2,3,4,5,6 or 7) & Sent It To 56060
__________________________
Nomination For Best Music Director
Gurmeet Singh/Jatinder Shah/Dj Nick/Gurmoh – Punjab 1984 (PFAMD1)
Jassi Katyal/Gurmeet Singh – Mundeyan Ton Bachke Rahin (PFAMD2)
Jaidev Kumar/Jassi Katyal – Mr & Mrs 420 (PFAMD3)
Jatinder Shah – Disco Singh (PFAMD4)
Jatinder Shah – Goreyan Nu Daffa Karo (PFAMD5)
Surinder Rattan/Rahat Fateh Ali Khan/Mukhtar Sahota/
Jatinder Shah – Jatt James Bond (PFAMD6)
To Vote Type PFAMD & Your Option (1,2,3,4,5 or 6) & Sent It To 56060
_________________________________
Nomination For Best Lyricist
Alfaaz – Hajj (PFABL1)
Jagvir Sohi – Rangrut (PFABL2)
Kumaar – Hathan Vich (PFABL3)
Kumaar – Suraj (PFABL4)
Raj Ranjodh – Ranjha (PFABL5)
Raj Ranjodh – Swah Banke (PFABL6)
Rohit Kaushik – Khoon Di Fitrat (PFABL7)
Sant Ram Udaasi/Diljit Arora – Raat (PFABL8)
SM Sadiq – Akhiyan (PFABL9)
SM Sadiq – Kalle Kalle (PFABL10)
To Vote Type PFABL & Your Option (1,2,3,4,5,6,7,8,9 or 10) & Sent It To 56060
________________________
Nomination For Best Dialogues
Amberdeep Singh – Goreyan Nu Daffa Karo (PFADG1)
Anurag Singh/Amberdeep Singh – Disco Singh (PFADG2)
Anurag Singh/Surmeet Mavi – Punjab 1984 (PFADG3)
Jas Grewal/Jitender Lal – Jatt James Bond (PFADG4)
Naresh Kathooria – Mr & Mrs 420 (PFADG5)
Rana Ranbir – Aa Gaye Munde UK De (PFADG6)
To Vote Type PFADG & Your Option (1,2,3,4,5 or 6) & Sent It To 56060
_____________________
Nomination For Best Screenplay
Amberdeep Singh – Goreyan Nu Daffa Karo (PFASP1)
Anurag Singh – Punjab 1984 (PFASP2)
Anurag Singh – Disco Singh (PFASP3)
Harish Vyas/Amit Saxena – Proper Patola (PFASP4)
Jas Grewal/Jitender Lal – Jatt James Bond (PFASP5)
To Vote Type PFASP & Your Option (1,2,3,4 or 5) & Sent It To 56060
_________________________
Nomination For Best Cinematography
Anshul Chobey – Punjab 1984 (PFABC1)
Dhirender Shukla – Yoddha (PFABC2)
Jalesh Oberoi – Ishq Brandy (PFABC3)
Nazir Khan – Aa Gaye Munde UK De (PFABC4)
Parixit Warrior – Jatt James Bond (PFABC5)
Rishi Raj Sharma – Yaaran Da Ketchup (PFABC6)
To Vote Type PFABC & Your Option (1,2,3,4,5 or 6) & Sent It To 56060
______________________
Nomination For Best Story
Amberdeep Singh – Goreyan Nu Daffa Karo (PFAST1)
Anurag Singh – Punjab 1984 (PFAST2)
Jas Grewal – Jatt James Bond (PFAST3)
Jaspreet Rajan – Fateh (PFAST4)
Shapinderpal Singh/Dakssh Ajit Singh – Arsho (PFAST5)
Smeep Kang – Mr & Mrs 420 (PFAST6)
To Vote Type PFAST & Your Option (1,2,3,4,5 or 6) & Sent It To 56060
___________________________
Nomination For Best Editing
Gurjant Singh/Vicky Singh – Proper Patola (PFABE1)
Manish More – Punjab 1984 (PFABE2)
Manish More – Aa Gaye Munde UK De (PFABE3)
Manish More – Disco Singh (PFABE4)
Sandeep Francis – Jatt James Bond (PFABE5)
To Vote Type PFABE & Your Option (1,2,3,4 or 5) & Sent It To 56060
____________________
Nomination For Best Background Score
Raju Singh – Punjab 1984 (PFABB1)
Raju Singh – Jatt James Bond (PFABB2)
Salil Amrute – Ishq Brandy (PFABB3)
Salil Amrute – Yoddha (PFABB4)
To Vote Type PFABB & Your Option (1,2,3 or 4) & Sent It To 56060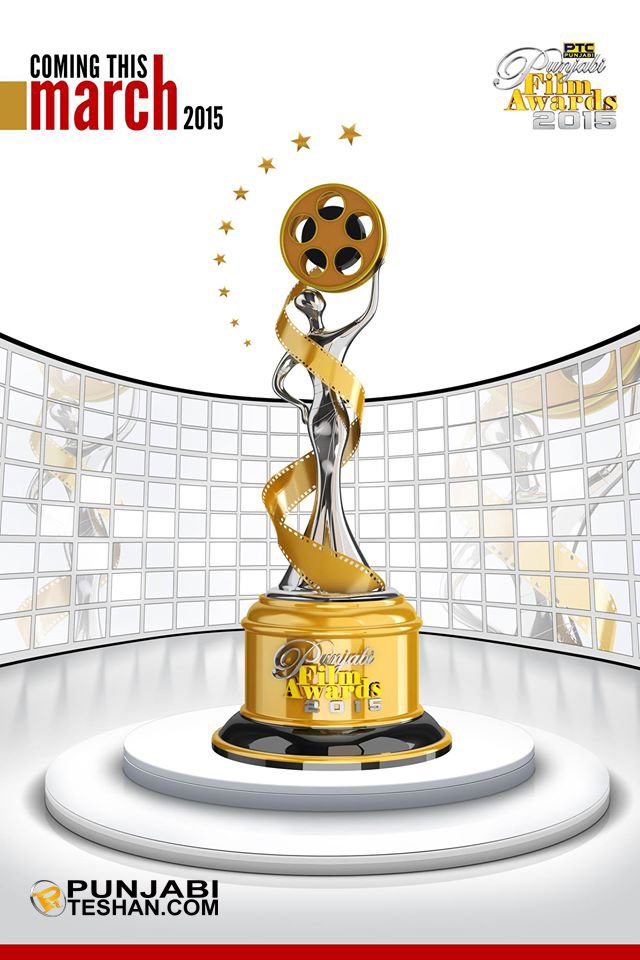 Comments
comments