Roshan Prince & Rubina Bajwa are seen together before in movie Lavaan Phere and people loved their chemistry. Now they both are coming together again in a new movie titled 'Nanka Mel'. This pair is coming to entertain you all with the new concept through a movie. Poster of the movie is released and it is outstanding as it is full of beautiful things.
Nanka Mel will be directed by Simranjit Singh Hundal and Prince Kanwal jit Singh. This is a presentation of KAR productions. Along with the lead actors there are Nirmal Rishi, Sardar Sohi, Hobby Dhaliwal, Sunita Dhir, Gurmeet Saajan, Anita Devgn, Harbhy Sangha and many more. Nanka Mel title is revealing that the movie is based on the concept of wedding. It is the first look of the movie. Audience is waiting for more details related to this.
Roshan Prince is an actor who have a list of movies in coming time. Recently his movie Ranjha Refugee is about to release and he is currently shooting for movie Munda Faridkotia. He is the one actor who is very Buzy with many projects. We hope that after getting free from Munda Faridkotia, he is starting shooting for Nanka Mel. On the other hand Rubina Bajwa is seen in the song Mucch which released in movie Aate Di Chidi. We hope they both will soon start working on Nanka Mel. Movie is slated to release in 2019.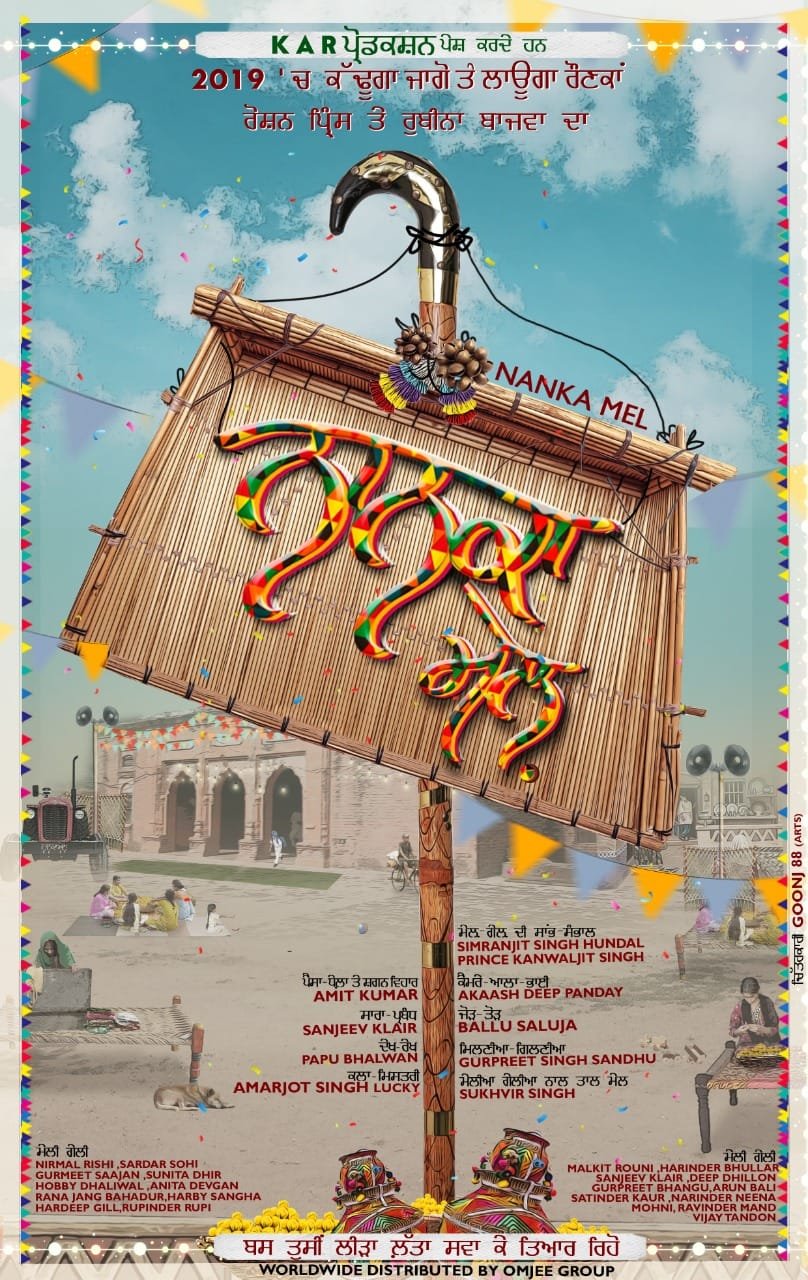 Comments
comments