Nanak Shah Fakir Upcoming Religious Punjabi Film
Starring : Arif Zakaria, Ms. Puneet Sikka, Adil Hussain, Ms. Shraddha Kaul, Anurag Arora, Narendra Jha, Govind Pandey
Written By :Prof. Amrit Basra, Delhi University
Researcher Bhai Veer Singh Sadan
Screenplay By : AK Bir, Harinder Sikka
Produced By : Harinder Sikka
Studio : Gurbani Media
Nanak Shah Fakir – Motion Poster 2 -Guru Nanak Dev Ji
Nanak Shah Fakir – Motion Poster | Guru Nanak Dev Ji |
SYNOPSIS : NANAK SHAH FAKIR
Nanak Shah Fakir, the film has been a meditation of each waking day that began as a dream I saw one particular night. Ever since then, almost each day of being on the sets has been a journey worth preserving in the vaults of memory. The extraordinary experiences have left us all overwhelmed and deeply humbled. While some have been recorded on reel, others are embedded in the heart, forever.
In one way, just calling out the name of the film (which would be numerous times in the day) felt as if the rosary beads were being rolled on the fingertips by the soul within. The film couldn't have been made without the Almighty's blessings.
Nanak Shah Fakir is named after and on the life and teachings of Guru Nanak. Born in 1469 A.D. Nanak traveled the world to spread the essence of 'Ik Onkar' (there's but One God) as a philosophy and way of life. A philosophy that has survived and risen above the flux of conflict and time, impacting over 50 million followers worldwide and giving birth to 'SIKHISM' as a way of life. ('Sikh' signifies a disciple).
Throughout his life, Guru Nanak shared his blessings of divine knowledge through mystic and soulfully divine music. He sang to the Lord and taught us, ordinary mortals, the virtues of peace, love and harmony. Guru Nanak was referred to as 'Shah' by the Muslims and 'Fakir' by the Hindus, the highest honor given in both religions and hence came to be known as 'Nanak Shah Fakir'.
INDIA DURING NANAK's BIRTH
At the time of Guru Nanak's birth, India was torn and tormented by extreme violence. Hindustan was under the spell of its darkest phase. As is often said that dawn comes after the darkest hour, Guru Nanak's birth was that dawn awaking humankind along the way.
'Nanak Shah Fakir' the film, follows the great saint on an epic journey across the globe, spreading the Lord's message of equality, peace and 'Ik Onkar'. It's a first-of-its-kind film in about 600 years of Sikh history, and has been depicted through the voice of his friend, companion and disciple 'Bhai Mardana', a Muslim Fakir.
Keeping in with the tradition, Guru Nanak has been portrayed through computer graphics, from the back and amidst a ray of light. Music plays the most prominent role as his songs (Shabads as they are known) have been used in most places instead of dialogues. The beauty is that the musical instruments used during recording were similar to those used in 1400-1500 A.D.
Resul Pookutty (Oscar winner) designed the sound. Tuomas Kantelinen (of Hollywood fame) worked tirelessly to produce mesmerising score. AR Rahman (two-time Oscar winner) stood rock-solid as guide, score mentor and the 'Presenter'. Uttam Singh composed the soulful music, while shabads have been sung by legendary Padma awardees, Pt. Jasraj and Bhai Nirmal Singh.
The film has been appreciated by critics for its all-round production value, cinematography and historic content at the Cannes in May 2014, at the Sikh Film Festival at Toronto in Oct 2014 and at the Sikhlens Film Festival at Chapman University, California in Nov 2014.
The purpose of the film is to take forward Guru Nanak's message which is also an urgent need of the hour, given that vested interests and fanaticism of a few is deflating the spirit of the whole of humanity.
The film being a divine gift, we pledge all proceeds from this film for good causes, and in helping reinstate the pious teachings of Guru Nanak.
OPENING NOTE – NANAK SHAH FAKIR
This film presents glimpses of a personality, who gave a unique perspective to human life. Guru Nanak was endowed with a universal spirit and profound aura of a mystic. He brought dignity to human courage and empathy. Sincere efforts have been pursued to project the visual appearance of Guru Nanak as non-recognizable, mystifying identity. Yet, the computer generated image emanates the spirit of a lively soul. It is my firm belief that anyone who listens carefully to and understands the essence of Guru Nanak's aarti, will feel a divine warmth and blessings deep within.
Several unexplained, amazing incidents took place during the shooting of this film.
For instance, all shabads were recorded in 2011, over one year before the film went on floor. The film's first shooting location, Mullanpur (Punjab) happened to be, quite by chance, the exact same place where 'Pandavas' spent their last year in hiding ('agyat vaas') under the umbrella of Lord Krishna, as per Indian mythology.
On November 28, 2012 (Guru Nanak Jayanti) we decided to put up 5,000 mustard-oil filled earthen lamps all over the set at Mullanpur. I was advised against this due to presence of high velocity winds prevailing in the area. As if a prayer was answered, all the 5,000 earthen oil lamps burnt brightly through the night in a perfect, windless night. Ratwara sahib Gurdwara, famous for preserving 'Pandawas' artifacts, served us langar (community kitchen). On November 29, the high velocity winds commenced again, accompanied by rains.
Through our week-long shooting at Leh, the temperatures often went down to minus 15 degrees. But the brightly shining Sun kept us all going. On April 10, 2013 within one hour of our departure from Leh, the weather turned inclement. No flights operated at Leh for many days thereafter. It seemed that the weather Gods and the Sun stood firm so long we were shooting in the cold.
At Chandiwali open air studio (Mumbai), a heavy down pour began on 3rd Jun 13, while the set was under preparation for our shooting schedule from 4th-11th June 2013. Miraculously, our set didn't suffer any damage whatsoever. Everyday thereafter it rained,, but only after our shooting would complete. We ended our shoot on 8th Jun, three days before the scheduled date. And from that evening onwards, it rained non-stop for many days, almost flooding the entire area.
While shooting for Guru Nanak's aarti, we called in hundreds of villagers to act as The Lord's disciples. Post the briefing, the villagers surpassed the skills of even professional actors. Despite the blazing hot sun, we all received light rain showers from the heavens. The six-minute long aarti sequence was completed in a record time of two days. It is now the title song of the film that leaves a divine feeling deep within. Noble laureate Rabindranath Tagore was so deeply moved by the meanings of the aarti, he translated it into 'Bangla' and termed it befitting to be an 'International Anthem'.
For an ocean bound shoot, we hired an old wooden sail-ship and lowered it from the chokes at Mandvi on June 23, 2013, just a day before our two-day sailing. The sea waves remained calm and the old, worn out sail stayed filled with winds, helping us shoot in best possible conditions. On June 25, no sooner did we dock alongside, than the sea became choppy. The large sail gave way and the ship's lower decks were filled with sea water.
At Jagan Nath Puri (Orissa) when it was announced that it was to be the last shot of our film, a big rainbow appeared on the bright blue sky, as if with blessing from The Lord above.
It is my very firm belief that this film has been written, produced and directed by The Creator Himself.
NANAK SHAH FAKIR, THE FILM
I possessed no knowledge or creative skill to even click a decent-quality still photograph, leave alone making a movie of epic proportions. Nor did I have the financial muscle to plan and execute a project that required participation of over 5,000 personnel, spread over 18 months of shooting and post production. It was therefore nothing but divine grace that held my hand and helped in completing this magnum project, leaving me an humbled and mesmerised in wake.
It was sheer blessing that I travelled with Guru Nanak in my dreams in 2004. I wrote an article describing my journey with my Guru on February 10, 2005 and sharing the pious, overwhelming experience. In 2010, we moved to our new home. Bhai Nirmal Singh, renowned singer of classic Gurbani ragas, came to recite Guru Nanak's Shabads as a thanksgiving prayer and connected me to Mr. Uttam Singh, the renowned music director. Thus began my journey, in the company of an unknown powerful energy, with a mission to put Guru Nanak's teachings onto celluloid.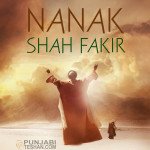 Throughout his four 'Udasis' or travels covering over 40,000 kilometers, Guru Nanak sung in praise of The Lord. His lessons were intertwined in classical ragas, coupled with Bhai Mardana's melodious rebab, seeping in the essence of 'Ik Onkar' (there's but One God). My challenge was to put the blissful, Godly ragas with befitting background score and sound.
As if on a cue, in came Resul Pookutty. He designed the sound and brought in renowned Hollywood background music mastero Tuomas Kantelinen. AR Rahman graciously agreed to be the principal guide, score mentor and 'The Presenter'.
The miracles kept unfolding.
Uttam Singh put his heart and soul in composing and recording eight Shabads. Pt. Jasraj and Bhai Nirmal Singh, the highest civilian awardees in India, sang the vocals. Soon enough, I had eight soul stirring songs, but no clue on how to script a feature film around them. I was inspired yet to write the dialogues for the script, the deep-rooted meanings of which would come to me much later.
I tried many script-writers until I met Prof. Amrit Basra of Delhi University, a renowned researcher and historian at Bhai Veer Singh Sadan. She scripted the film and bound it with facts and data in record time. Taking the film on floor thereafter, at the holy land of Punjab in November 2013 couldn't have been simpler. After all, the Guru was holding my hand. And I could feel it.
The movie was shot within seventy days over ten months. We travelled from North to South and East to West. And while doing so, were fortunate enough to witness miracles in each of the eight schedules, as also to record them.
The film cans stored in our vaults contained invaluable gems of reels.
Comments
comments