More than 100 people crowded into the square to take part in the flashmob and be part of the Punjabi film being shot in Birmingham.
The dancing was led by professional group Gabhru Panjab De (GPD) Bhangra Dancers, who showed all the amateurs the steps.
Called Mera Mahi NRI (which stands for Non-Resident Indian), the film stars Hardy Sandhu.
The film has a £1m budget and is shooting for 22 days in Birmingham and 10 days in India.
The romcom uses a lot of local talent and is directed by Gaurav Bavdankar from Mumbai who is now based in Birmingham.
He says: "We've been filming at the Library of Birmingham, the Jewellery Quarter, Bullring, on Soho Road and in Smethwick – iconic Birmingham landmarks.
"Any film that travels from India to the UK only travels to London, but I wanted to be different. In our film, the city of Birmingham is a character in itself.
"Birmingham has the biggest population of Punjabis in the UK so it has to be Birmingham for me. The city has a lot of versatility.
"Most of the supporting cast are sourced locally, with at least 20 actors from Birmingham.
"I am from Mumbai but have lived in Birmingham for eight years since I came here to take a Masters degree in film-making at Birmingham City University.
"I've made some TV commercials and a documentary but this is my first feature film.
"It is set in the Punjab of India where a young man nicknamed Sherry (Hardy Sandhu) lives in a small town.
"He wants to marry his sweetheart but her mother wants her to marry a Non Resident Indian, so he decides to move to England, to study at Birmingham Royal College. There he meets Mandy (Rameet Sandhu).
"The scene in Victoria Square with the flashmob is when Sherry decides to busk."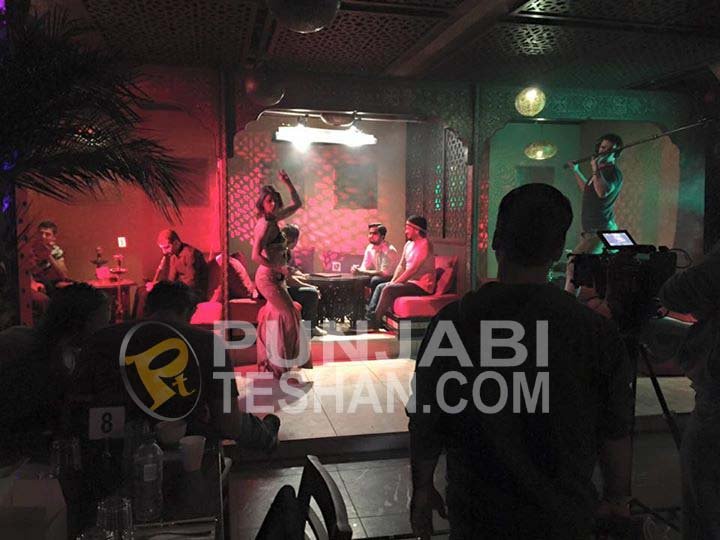 Comments
comments