Punjabi Teshan : The era of digitization has changed many things in music industry too along with taste and trends of music. We can see many new companies doing well in the field. Jalandhar based businessman Raman Kumar is going to launch a new music company 'Hot Shot Music ' . However, Raman Kumar has expertise in Tour and Travels but decided to explore more in the field of music.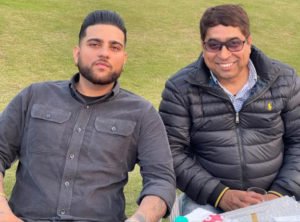 Moreover, Hot Shot Music Company is beginning it's first step with 'Newspaper' song famed Gurmeet Bhullar and G Noor's fizzling Bhangra song and many more in the list.
Talking about Raman Kumar's interest in music, it's not new as he stayed in very constant contact and touch with the music icons and many great singers. In pursuit of victorious change his destinations to music. Raman revealed recently that " I always wanted to make my presence felt in the music industry but life perhaps delaying my entry ".
So finally Raman Kumar is all set to come with many songs under his company 'Hot Shot Music '.So we can expect something interesting, old rooted but new . As per his plans for introducing new dimensions of music seem to be promising and are expected to be welcome by the music industry and listeners. So let us know in comment section how much excited you are…
Comments
comments