Mohali : 18 August 2021(Punjabi Teshan) We have special update for the fans of Dilpreet Dhillon. After making a splendid comeback and giving back to back hit songs, now Dilpreet Dhillon is all set to make his fans happy with his upcoming project. Dilpreet Dhillon will be in 'Sass Meri Ne Munda Jamya' pollywood movie. As the name depicts, the movie seems of comedy genre. So it would be very interesting to see Dilpreet Dhillon's Character.
Talking about the current update, Dilpreet Dhillon is shooting for this movie. Meanwhile, Dilpreet Dhillon and Bhumika Sharma, Nirmal Rishi, Hardip Gill, Anita Devgan, Dheeraj Kumar, Rupinder Rupi, Gurpreet Bhangu, Parminder Barnala, Anirudh Kaushal, Gurinder Makna, Bhupinder Barnala, Roma Rekhi, Amandeep Gill staring movie is on floors now. Apart from this, DK Bains is directing the film.Written By Karan Sandhu, Dheeraj Kumar And Director Of the photography K Sunil. Moreover , Gurpreet Singh Baidwan and Music Builderzz are presenting the movie in association with Ambarsariye Productions.
There is no update about the release and other starcast yet. But it's surely a matter of excitement for the fans of Dilpreet Dhillon who are eagerly waiting to see him in cinema halls.
Inspite of this, if we talk about the filmography of Dilpreet Dhillon, we have seen him in movies like 'Once Upon a Time in Amritsar', 'The Great Sardar' and 'Jaddi Sardar'. So let us know in comment section that how much excited you are to see him in 'Sass Meri Ne Munda Jamya '.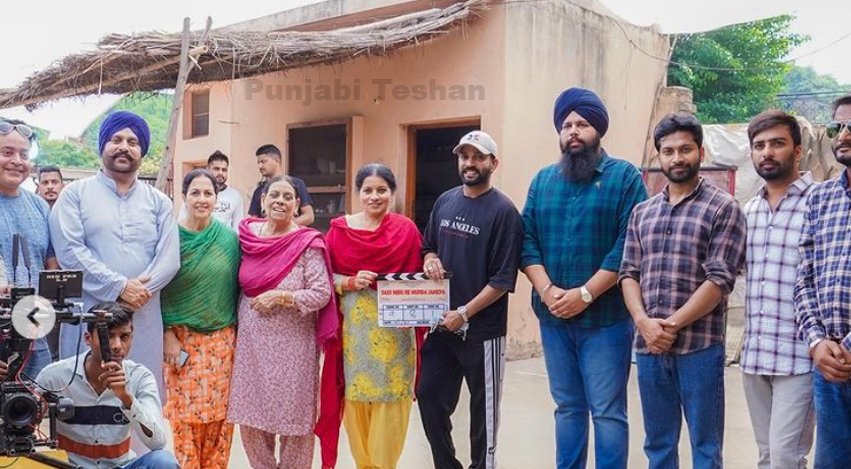 Comments
comments