Jaggi dreams of getting married to Sarla and what will happen when the Pundit/Scholar tells him that he will have to get married to a female dog before getting married to Sarla. "Vekh Baraatan Challiyan" will show new topic and concept and it will be released on 28th July. The entire starcast was in the city to promote their film.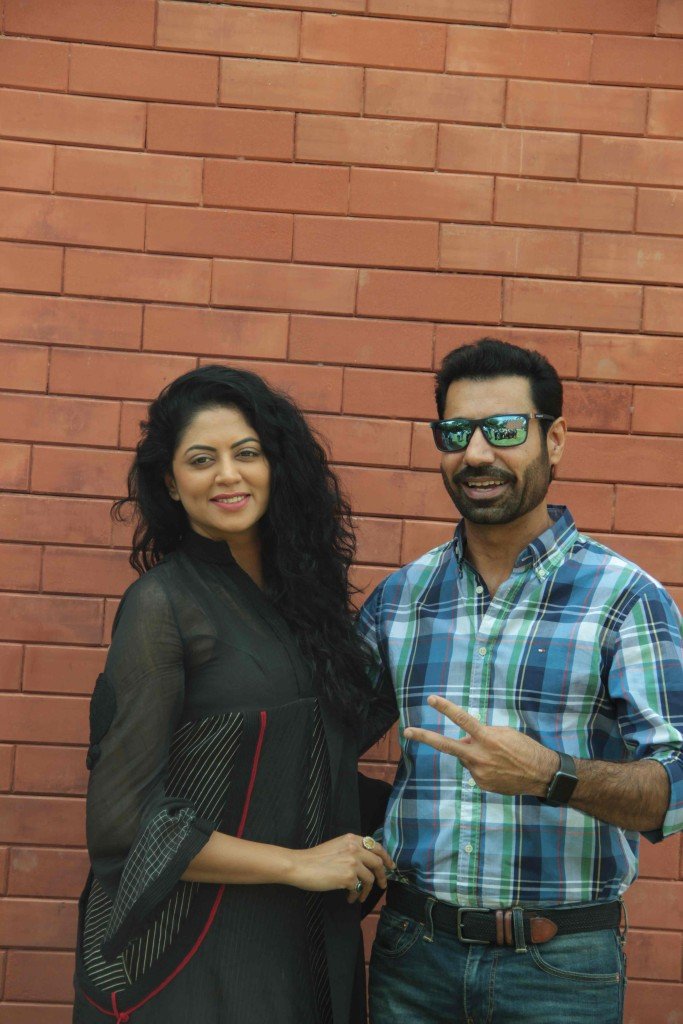 The male lead character Binnu Dhillon said "The film is on two different families one from Punjab and the other from Haryana. Jatt family is from Punjab and the Jaat family is from Haryana. He further added that the film is based on few religious and traditional ethics. The main character the bus conductor falls in love with a frequent female traveller Sarla who is from Haryana. And when both of them decides to get married, something drastic happens.
Sarla's father is a firm believer in religious beliefs, ethics and traditions. He puts one condition on Jaggi that he will have to show his Janam Patri in order to get married to Sarla. And he will be able to get married once both the janam patris of a boy and his daughter will match up. The Pundit after seein the janam patri tells Jaggi that he is Maanglik and he will have to get married to a female dog before he actua;;y gets married to Sarla. And if they get married without doing this Sarla might die or suffers from an illness. And if Jaggi gets married to a female dog his Manglik issue will be resolved. And Jaggi gets married to a female dog after that also there is a new twist in his life due to which the audience will enjoy very hilarious scenes.
Jaggi's character is being played by a renowned comedian Binnu Dhillon and Kavita Kaushik has played the role of Sarla. The other artists and actors include Jaswinder Bhalla, Karamjit Anmol, Gobind Namdev, Mukesh Bhatt, Mithila Purohit have also played main charcters. Amrinder Gill and Ranjit Bawa will be seen in special appearances. The film has been directed by Kshitij Chaudhary. And the Producers are Jaspal Sandhu, Amiek Virk and Karaj Gill. The story has been written by Naresh Kathuria. The music has been composed by Jatinder Shah and Gurmoh. Amrinder Gill, ranjit Bawa, Gurshabad and Beer Singh have lent their melodious voices to the songs. The lyrics have been penned down by Beer Singh and Binder Nathu Majra.
Comments
comments