Directed by Baljinder S Mahant, and is presented by White Hill Music in association with TOB Gang
A self made guy with sky as his limit, the one who always follows the mantra of hard work, dreams and dedication. Bjay Randhawa has won many hearts with his anchoring and style. He worked really hard to grow and establish himself for what he is today. A shining face in Punjabi music and entertainment industry is here with his latest and freshly released track 'Deewana' which releases on 21st July.
The track is sung by B-Jay Randhawa ft. Deep Jandu. Himanshi Khurana will be seen as the female lead. The video of 'Deewana' is done by Filmy Gang and is directed by Baljinder S Mahant. The conceptualization has been done by Prabhjot Mahant, the music has been given by Ranjit and the lyrics are penned down by Raj Fatehpuria.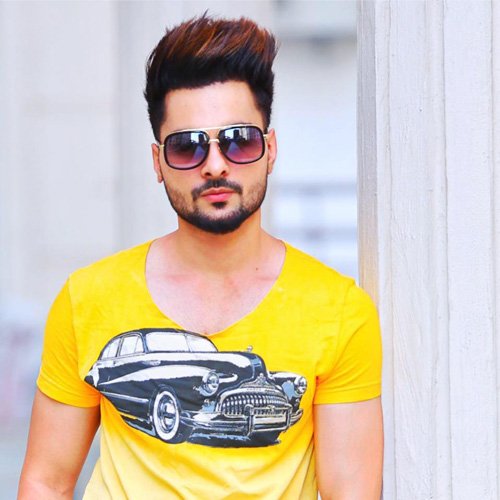 "I always believe in following the teachings of my father who always said that hard work and dedication is very important to achieve your goal, have patience and faith rest leave it to god. I think there is no substitute for hard work, the audiences have given warm love and amazing response to my previous work and I took a lot of dancing lessons as well for my latest track 'Deewana'. I am working on my singing from last one year and the whole team tried to do something new and worth watching. Hope you all like it, keep supporting." stated famous B-Jay Randhawa.
"Some people are always high with their energy and he is one of them. He has shown a lot of energy in action sequence and in dancing which is required as per the concept. He is always excited to do something different and catchy for the audience and when we narrated him the concept he was like 'let's do it'. Both of us wanted to present something fresh and new which became a plus point for making this song artistically and technically awesome." said, director and MD TOB gang, Baljinder S Mahant.
After his last release 'Star' he set a benchmark for himself and also raised the expectations of the audience. 'Deewana' is totally living up to all those expectation. The song is presented by White Hill Music in association with TOB Gang. Action Director is K Ganesh Kumar, one of the south Indian films most popular action directors who came from south especially for this song. He had won the award for best action director in Filmfare Award Punjabi.
Comments
comments