Upcoming Pollywood movie 'Jind Mahi' has been announced under the banner of White Hill Studios . The first poster of the movie is revealed by the makers of the movie. As the name depicts, 'Jind Mahi' is going to be a romantic tale.
The pertinent thing about this movie is that we will see Sonam Bajwa and Ajay Sarkaria's chemistry as they are going to play leads in the movie. Previously, we have seen Ajay and Sonam in 'Ardab Mutiyaran' . So it's going to be interesting to see Ajay and Sonam again on screens. Moreover, 'Jind Mahi ' is helmed by Smeer Pannu. The story is penned by Manmord Sidhu and Sameer Pannu both. Talking about screenplay, it is written by Manmord Sidhu, Sameer Pannu and Jatinder Lall. Dialogue credit is also goes Jatinder Lall.
Apart from this, the music credit goes to Goldboy. Gunbir Singh Sidhu and Manmord Sidhu are the producers of the movie. Meanwhile the movie is going to be released under the banner of White Hill Studios. The particular release date of the movie is not revealed yet by the makers but we can see 2022 written on the poster of the movie.
So let us know about your expectations from this romantic ride 'Jind Mahi' . Moreover, Don't forget to comment that how much excited you are to watch Sonam Bajwa and Ajay Sarkaria on screen.
Jind Mahi Punjabi Movie | Sonam Bajwa | Ajay Sarkaria | Trailer | Release Date | Punjabi Teshan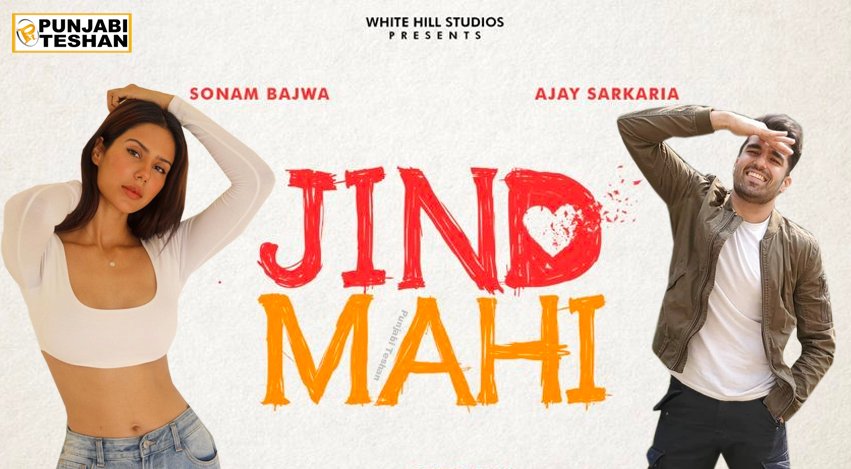 Comments
comments